*FlooringExpertUSA.com Reviewed Company*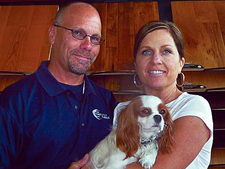 Completely Floored LLC
3302 Smith Ave
Everett, WA 98201
Company Overview
Completely Floored is a flooring retailer offering flooring products to the Pacific Northwest. We are your # 1 flooring design superstore. We offer carpet, hardwood, laminate, tile, and vinyl flooring.
Contact Name
Bill Missler
Phone Number
(425) 252-2775
Email
completelyfloored@gmail.com
Web Site
http://www.completelyfloored.com
Type of Flooring Company
Completely Floored install and replace carpeting, hardwoods, laminates, tile, and vinyl flooring.
Detailed Business Description
Completely Floored strives to offer the best quality in customer service, and quality products, and quality installation.
Products and Brands
Shaw, Mohawk, etc.
Service Area
Completely Floored offers services in the Pacific Northwest, Everett, Lynnwood, Shoreline, Snohomish, 98272, 98201, 98125
Photos