Home > Vermont Flooring Companies > Powerglide Flooring
*FlooringExpertUSA.com Reviewed Company*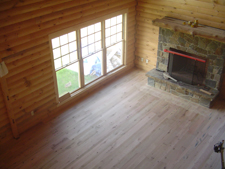 Powerglide Flooring
957 Vermont Route 30
Newfane, Vermont 05345
Company Overview
We install, sand, and refinish wood floors throughout Southern Vermont. As a small, family run, business we offer personal service. Whether you have a hundred year old floor that needs a face lift or are installing a new floor in your dream home , we can meet your needs.
Contact Name
Terry Glover
Phone Number
(802) 365-4052
Email
info@powerglideflooring.com
Web Site
http://www.powerglideflooring.com
Photos: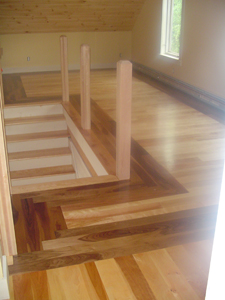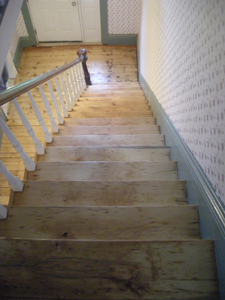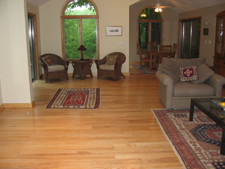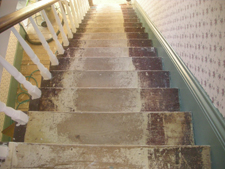 Flooring Directory
Shop for Flooring
Flooring Articles
Testimonials
"I saved myself hours by using FlooringExpertsUSA.com for my new hardword floor installation. I would have had to research and call multiple hardward floor contractors. Instead, I filled out a quick form and local flooring contractors contacted me with price quotes. "I've never had a home improvement project go so smoothly. "
Thank you! The contractor I choose was a true professional. "
"I used a contractor from your service to sand and refinish my hardware floors and I couldn't happier with the decision I made. The results are tremendous and the floor shines like it is new. This is the best thing I have done for the interior of my home. "
Hardwood Floor Types
Oak Flooring Contractors
Maple Flooring Contractors
Pine Flooring Contractors
Teak Flooring Contractors
Walnut Flooring Contractors
Solid Wood Floors
Engineer Impregnated Wood
Plank Hardwood Flooring
Parquet Flooring
Floor Brands
Anderson
Armstrong
BR111
Bruce
Capella
Carolina Hardwood
Columbia Wood
Contractor's Choice
Dellamano
Exdura
GIB
Harris-Tarkett
Kahrs
Mannington Wood
Mullican
Muskoka
Passion Floors
Roane Mountain
Saso
Shaw Hardwood
Somerset
Vineyard
Virginia Vintage
Westhollow Wood
Top Vermont Cities
Burlington, VT
South Burlington, VT
Rutland, VT
Montpelier, VT