*FlooringExpertUSA.com Reviewed Company*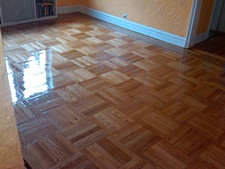 Lotus Flooring
1382 Burke Ave
Bronx, NY 10469
Company Overview
At Lotus Flooring, our goal is to not only install and refinish your hardwood floors, but to make the process easy for you. We are a full-service family owned and operated hardwood flooring company with a wide range of floor experience. By using some of today's best hardwood floor machinery and wood products are a few ways we deliver the finest wood craftsmanship the Tri-State has to offer.
Contact Name
Anthony Mowen
Phone Number
(646) 327-3970
Email
infor@lotusflooring.com
Web Site
http://www.lotusflooring.com/
Type of Flooring Company
A unique element of Lotus Flooring is our skills and creativity which allows us to work with different ranges of wood flooring designs and wood stains. A few unique flooring designs Lotus Flooring works with are medallions, borders, inlaid, various floor stains and parquet flooring. Give us a chance to help you with all phases of your new installation or refinishing: decision/procuring suitable wood, color matching and design, to match your home decor.
Detailed Business Description
Lotus Flooring specialize a wide range of hardwood services such as refinishing, installation, bleaching/pickling, sanding, commercial businesses, staining, repairs, pre-finish wood and many other personalize services to meet different budgets and needs. If you're ready to update the look of your hardwood floors, contact Lotus Flooring our prices are competitive. We have the tools, craftsmanship and the knowledge to get the job done, at a price you can afford. To schedule a FREE NO-OBLIGATION ESTIMATE please call (646) 327-3970 for more information on products, current promotions and custom options.
Products and Brands
Lotus Flooring excellent reputation and long list of satisfied clients attest to our superior flooring craftsmanship. Our attention to detail, clear communication, honesty and integrity goes hand in hand with our passion for quality hardwood floor renovation and installation. So whether its hardwood installation, wood floor refinishing, or custom flooring, Lotus Flooring is the company you will grow to trust for years to come.
Service Area
New York City (Bronx, Manhattan, Brooklyn, Queens, Staten Island), Long Island, Connecticut, New Jersey
Photos: