Home > Arkansas Flooring Companies > Zaio's Hardwood Floor Specialties
*FlooringExpertUSA.com Reviewed Company*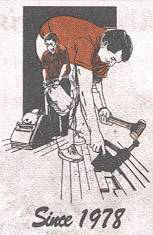 Zaio's Hardwood Floor Specialties
P.O. Box 165712
Little Rock, AR 72216
Company Overview
Zaio's Hardwood Floor Specialties has been creating Beautiful Hardwood Floors for All of Arkansas Over 30 Years
Contact Name
Louis Zaio
Phone Number
(501) 476-1185
Email
zaio@zaiohardwood.com
Web Site
http://www.zaiohardwood.com
Type of Flooring Company
Complete Hardwood Floor Care
Detailed Business Description
We are a family owned and operated business helping to make Arkansas homes beautiful since 1978. We take pride in our work and are eager to help with the installation and maintenance needed to keep your floors beautiful not only now but for years to come. Hardwood floors are experiencing a rebirth of popularity. Although once thought to be difficult to maintain and care for, this is just not the case anymore. With the advancements made in technology, your hardwood floors can be kept as beautiful as the day they were installed. We would be glad to be the floor care company that you entrust to care for your hardwood floors. Zaio's Hardwood Floor Specialties is the warranty repair and service center in Arkansas for several hardwood floor manufacturers. They know who the best hardwood floor company in Arkansas is, so they trust us to do the work right.
Products and Brands
Any Kind of Flooring
License and Insurance Information
Statefarm
Awards, Certifications and Memberships
n/a
Service Area
Arkansas
Photos: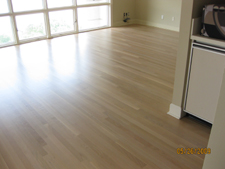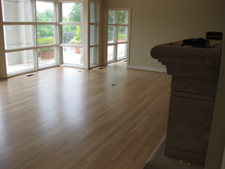 Flooring Directory
Shop for Flooring
Flooring Articles
Testimonials
"I saved myself hours by using FlooringExpertsUSA.com for my new hardword floor installation. I would have had to research and call multiple hardward floor contractors. Instead, I filled out a quick form and local flooring contractors contacted me with price quotes. "I've never had a home improvement project go so smoothly. "
Thank you! The contractor I choose was a true professional. "
"I used a contractor from your service to sand and refinish my hardware floors and I couldn't happier with the decision I made. The results are tremendous and the floor shines like it is new. This is the best thing I have done for the interior of my home. "
Hardwood Floor Types
Oak Flooring Contractors
Maple Flooring Contractors
Pine Flooring Contractors
Teak Flooring Contractors
Walnut Flooring Contractors
Solid Wood Floors
Engineer Impregnated Wood
Plank Hardwood Flooring
Parquet Flooring
Floor Brands
Anderson
Armstrong
BR111
Bruce
Capella
Carolina Hardwood
Columbia Wood
Contractor's Choice
Dellamano
Exdura
GIB
Harris-Tarkett
Kahrs
Mannington Wood
Mullican
Muskoka
Passion Floors
Roane Mountain
Saso
Shaw Hardwood
Somerset
Vineyard
Virginia Vintage
Westhollow Wood
Top Arkansas Cities
Little Rock, AR
Fort Smith, AR
Fayetteville, AR
Springdale, AR
Jonesboro, AR
North Little Rock, AR
Conway, AR
Rogers, AR
Pine Bluff, AR
Hot Springs, AR
Bentonville, AR
Jacksonville, AR
Texarkana, AR
Benton, AR
West Memphis, AR
Russellville, AR
Paragould, AR
Sherwood, AR
Cabot, AR
Van Buren, AR
Searcy, AR
El Dorado, AR
Blytheville, AR
Bella Vista, AR
Maumelle, AR